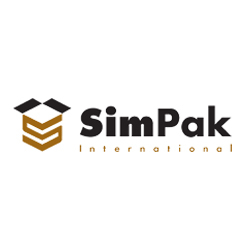 Machine Operator - Maintenance
Sorry, this job has expired.
Louisville, KY
Simpak International, located in Bluegrass Industrial Park, is
now hiring Machine Operators.

As a Machine Operator you will run high-speed vertical form fill production equipment. You are also responsible for loading raw materials and loading out finished goods. You must be able to perform light maintenance and repairs on equipment.

Starting pay is based on experience. You'll receive paid holidays after a 90-day probationary period.

Apply with your resume or call for more information. Click "Apply now" for more information.

• High school diploma or equivalent
• Experience with Vertical Form Fill machines

• Must be team-oriented and work well with others.
• Strong mechanical aptitude.
• Must be very reliable/dependable.
• Must pass drug screen and aptitude tests.
• Must be highly organized and maintain an organized working environment.

• Operate Vertical Form Film machines and perform maintenance on the machines.
• Operate production machines and manufacture quality products.
• Load raw materials.
• Assess and track quality of product as it is produced.
• Load product into boxes and move boxes to load-out area.
• Strong written and verbal communication skills.
• Strong math skills.
• Ability to complete tasks consistently and within the defined time frame.
• Ability to perform multiple physical and mental tasks.
• Ability to lift and load 50-lb film rolls and move large boxes.
• Ability to stand throughout shift.
• Ability to exercise good judgment and decision-making abilities.

• 1st shift: Monday-Friday, 7am-3:30pm.

EOE

16149