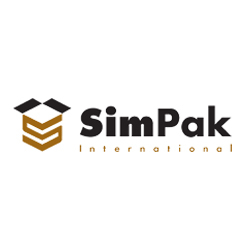 Utility Team Member
Sorry, this job has expired.
Louisville, KY
Simpak International, located in Bluegrass Industrial Park, is now hiring Utility Team Members.

As a Utility Team Member you are responsible for evaluating the quality of product coming off of the machines and packing them in predetermined quantities for shipment. You are also responsible for staging cartons for machine operators.

Apply with your resume or call for more information. Click "Apply now" for more information.

• High school diploma or equivalent
• 1-2 years of experience in shipping and receiving
• Good attendance and safety record
• Must pass drug screen and aptitude tests

• Pack simpads in shipping cartons at predetermined quantities.
• Label cartons when complete.
• Take full labeled cartons to warehouse storage areas.
• Clean areas to provide a clean and safe environment.
• Ensure that hopper that feeds machines are full of EPS beads.
• Maintain finished goods area in clean and orderly fashion.
• Follow safety procedures.
• Responsible for daily clean-up/housekeeping of work areas as needed.

• Demonstrated math and English literacy skills.
• Ability to multi-task various duties.
• Ability to lift and load 75 lbs and move large boxes

• 1st shift: Monday-Friday, 7am-3:30pm.

EOE
16150